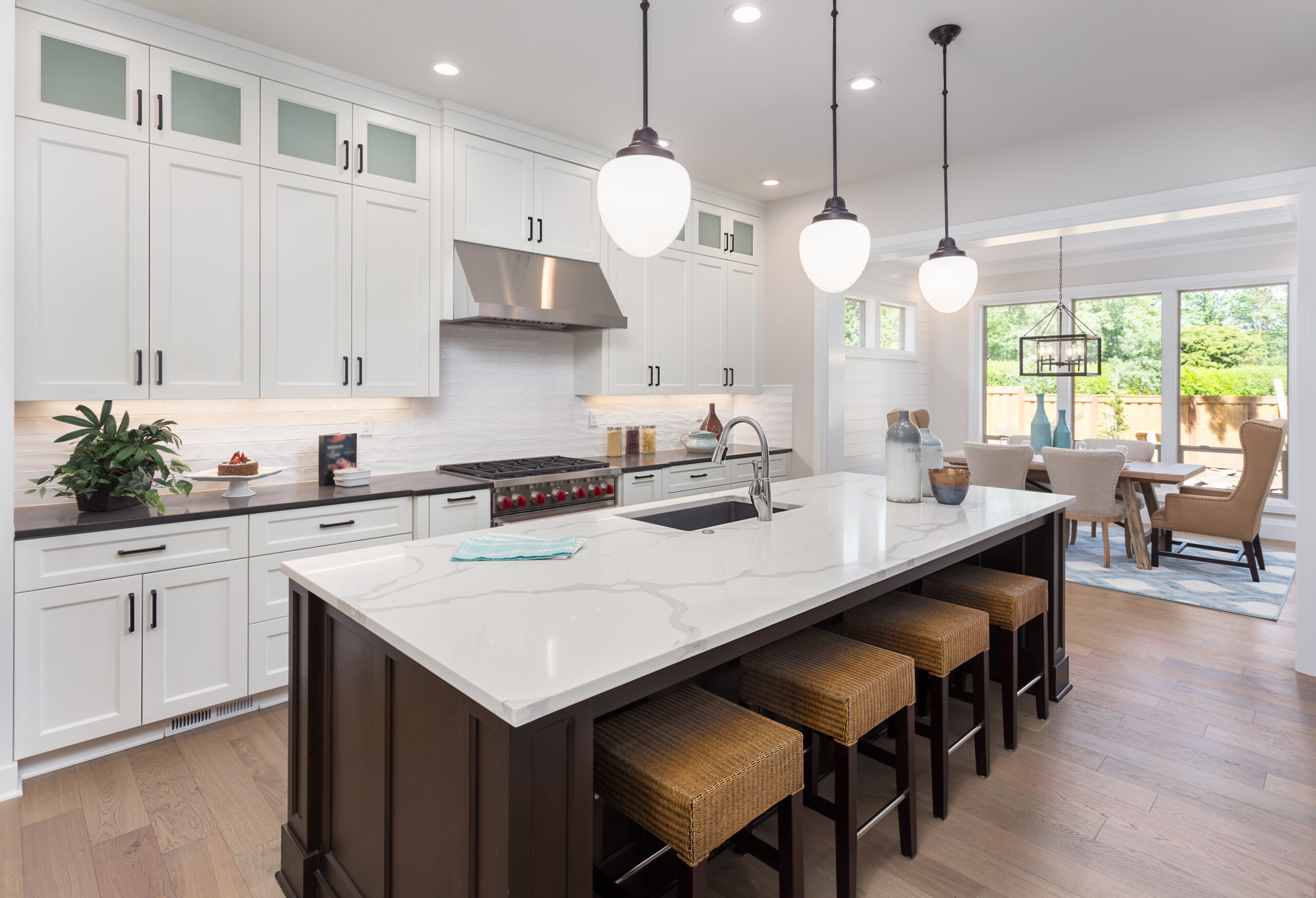 Discover Your Perfect Stone: Unveiling the Essence of Elegance
At Our Company, we understand that selecting the right stone for your project is pivotal. Whether you're envisioning a luxurious kitchen countertop, an inviting bathroom vanity, or an impressive office space, our Stone Selection guide is here to assist you in exploring the beauty and versatility of granite and marble.
The World of Granite:
Granite, with its captivating veining and durable nature, stands as a timeless choice for various applications. Each slab of granite is a unique work of art from nature, offering a diverse array of colors and patterns. Its resilience against heat, scratches, and stains makes it an ideal candidate for kitchen countertops, backsplashes, and even outdoor applications.
Embrace the Elegance of Marble:
Marble, renowned for its classic beauty and distinctive veining, adds an unparalleled touch of sophistication to any space. Its softer nature makes it a luxurious choice for bathroom vanities, fireplace surrounds, and elegant flooring. While it demands a bit more care, the opulent charm of marble remains unparalleled.
Selecting Your Perfect Stone:
Understanding the nuances of granite and marble can aid in choosing the right stone for your specific project:
Style and Aesthetic Appeal:
Consider the overall style and aesthetic you wish to achieve. Granite offers a range from subtle earthy tones to bold patterns, whereas marble exudes a timeless elegance with its classic veining.
Durability and Maintenance:
Granite is highly resistant to heat, scratches, and stains, making it a practical choice for high-traffic areas like kitchens. Marble, while stunning, requires more attention and care due to its susceptibility to etching from acidic substances.
Application and Use:
Determine the intended use of the stone. Granite's durability makes it suitable for various applications, including kitchen countertops, while the elegance of marble often shines in bathrooms and accent features.
Color and Veining:
Explore the wide spectrum of colors and vein patterns available in both granite and marble. From the subtle elegance of Carrara marble to the striking movement in Blue Pearl granite, each stone brings its own character.
Budget and Investment:
Set a budget that aligns with your project goals. Granite often presents a more cost-effective option compared to high-end marble varieties.
Guided Selection Process:
Navigating through our collection of granite and marble is a delightful journey. Our expert team is here to guide you through the selection process, offering insights, recommendations, and samples to help you visualize the perfect stone for your project.
Explore Our Inventory:
Dive into our extensive inventory showcasing a stunning array of granite and marble slabs sourced from around the world. Our collection spans a spectrum of colors, patterns, and finishes, ensuring that your vision finds its perfect match.
Crafting Your Vision:
At House of Granite, we're more than fabricators; we're partners in crafting your dream spaces. Whether it's a sleek countertop, a majestic fireplace, or an inspiring office installation, our commitment to excellence ensures that your vision is brought to life with precision and artistry.